RELATIONSHIP:"I didn't cheat on my husband" - Keshia Knight Pulliam opens up about Divorce Drama & Cheating Rumours in Exclusive Interview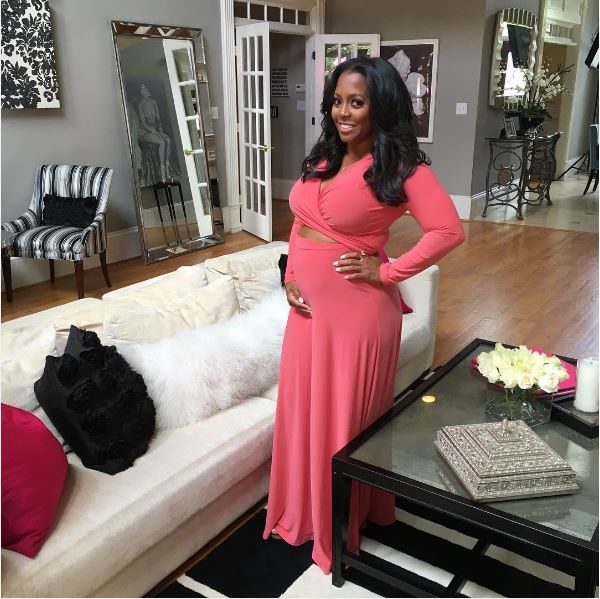 In an exclusive interview with Entertainment Tonight, American actress Keshia Knight Pulliam, known for her childhood role as Rudy Huxtable, the youngest child of Cliff and Clair Huxtable on sitcom The Cosby Show, is opening up about the divorce drama and cheating rumours that have plagued her for the past couple of days.
Keshia and Ed Hartwell got married 4 months after they met and the actress announced via social media on July 17th that she was pregnant. Days after her announcement, Ed Hartwell filed for divorce to end their nearly seven-month marriage while also seeking a paternity test.
According to her, "I knew I couldn't be silent, because this isn't about money. This isn't about fame. This isn't about social media likes or follows. This is about my character – my integrity as a woman being attacked – and that's not OK".
She revealed she had been the one to request a divorce when she found out he was cheating but then decided to give him another chance because a baby was in the mix of things.
Like, I had divorce papers ready. I presented it to him. … Once I was pregnant I did decide to give him that one last chance,' she said. 'The part that hurt me the most when he filed for divorce was that he had asked me to give him another chance, and I was willing to do that and forgive him, for our family. There's a baby in the middle of this! And regardless, if we don't want to be married, that's fine, because we agree on that. But this baby is what's important, and I feel like that's being lost." "I have to move forward. I have to do what I need to do to release the hurt, to release this, and to be happy for me and my baby girl, because the stress isn't good. The stress isn't healthy. And my only priority is her,' she said.'I didn't do anything wrong. I didn't cheat on my husband. I didn't do it. It's really that simple.
It's clearly a very emotional time for Keshia Knight Pulliam.
On if she still loves him she says "I love who he pretended to be. I love who he portrayed himself as, and the one mistake I made was, when he showed me who he really was, not believing him. Not believing him the first time. When he said he wanted our marriage, he wanted our family — I believed him. That's why I gave him this one last chance, only for him to pull the rug from under me and blindside me."