Mohammed Abubakar Masaba, the Islamic Preacher & Healer with 97 Wives Dies in Niger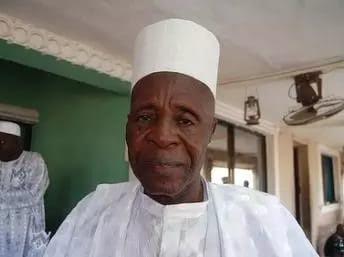 Nigerian Islamic preacher with 97 wives and about 190 children,
Alhaji Mohammed Abubakar Masaba
, is dead.
His Personal Assistant,
Alhaji Mutairu Bello
, confirmed Masaba's death in Abuja on Saturday.
He said that the preacher died in his residence in Bida, Niger State, on Saturday, after a brief illness.
"From Allah we come, to Him we shall all return; we announce the death of Alhaji Mohammed Abubakar Bello Masaba this afternoon. He was aged 93, and died after a brief illness," Bello said.
Masaba, an Islamic scholar and healer, was detained in 2008 for failing the keep the Sharia Law of not marrying more than 4 wives,
had said in an interview last October that every time he comes across a new 'Miss Right', he marries her.
"In his wisdom, God has given me the power and strength to give them the sexual portion they need. If I didn't satisfy them, they would leave," Masaba had said.
Masaba failed to obey the order by the Sharia Court, which said that he should let go of 82 of the 86 wives he had at the time (2008).
The case dragged into an Abuja High Court and he was released after 57 of the wives testified that they married him willingly.
Musaba will be buried at 10AM on Sunday, January 29th.