JTE GIST: Simi Has To Fire Her Stylist??? – Fans React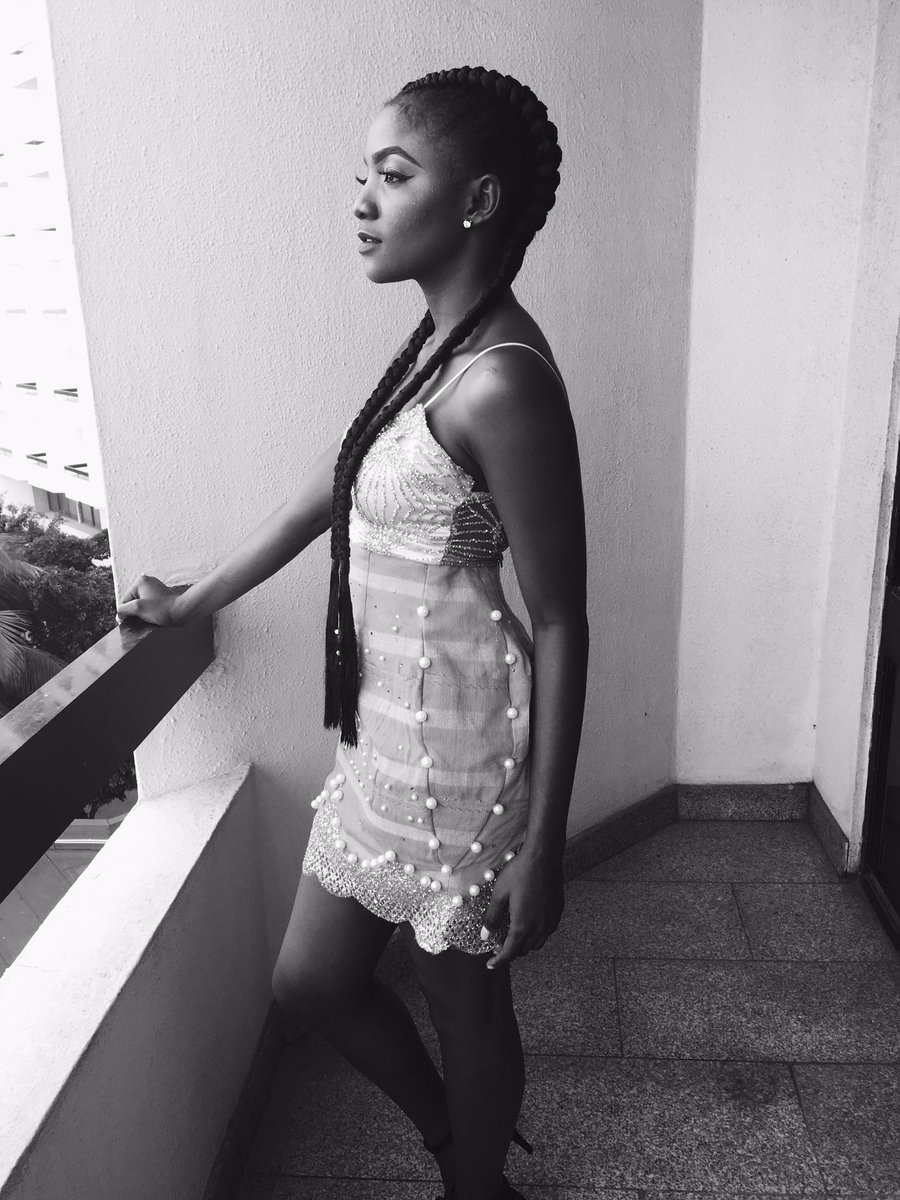 It's the biggest awards ceremony in Nollywood and probably the biggest in the African movie industry.
As such, the celebs who turned up should be in their best outfits – but that wouldn't be going for singer, Simi.
Many fans were not too happy with the singer's mini embellished dress which was designed by upcoming designer, Ilektra.
Meanwhile, Simi was feeling all the way up with her outfit ahead of the ceremony.
i'm wayyyyyyyy up. i feel blessed.
10:18 PM - 4 Mar 2017
240 474
Simi
@SympLySimi
Sigh, Simi blocked me. I am not even bashing her. I feel like she can do better, but she blocked me. Smh.
11:58 PM - 4 Mar 2017
V
@Vanessir_
Btw who styled Simi?
Come out and don't go into hiding. Do you think what you did was fair?
Haba
11:54 PM - 4 Mar 2017
1
Asiwaju Ayo Akefe
@kefcee_lee
Everytime people dey complain Simi and dressing, Simi and dressing... Madame e be like time done reech to settle down gaj properly.
11:54 PM - 4 Mar 2017
Vincent
@SionisVince
See what Simi wore in this pic, compare it with what she wore tonight.
11:44 PM - 4 Mar 2017
26 4
OLANREWAJU
@LANREWAJU_
This Simi character needs to relax her chest. Your brand oftentimes sells your music. The way you dress contributes to your brand. Clean up
11:45 PM - 4 Mar 2017
1
Òrékėléwà
@Tunmiise
Don't get this "some girls dress worse than Simi " talk going on. She wore rubbish, accept it and move on!
11:54 PM - 4 Mar 2017
The Exception.
@SisiCherie
On a more serious note though, Simi should've known she wasn't just going to see Adekunle Gold in his house
This is a red carpet event!
12:24 AM - 5 Mar 2017
Kenneth Atisele ♛
@KenTheBrand
But that person that said simi dresses like falz accent that's just a mean tweet. Ahn ahn
11:52 PM - 4 Mar 2017
3
IG: valsbeesy
@valsbeesy
Simi doesn't realize that she can be simple and still look nice. Out here looking like a house girl
11:51 PM - 4 Mar 2017
Chioma "Anya" Nnanna
@anyato__
I've seen a number of people say simi wasn't appropriately dressed, please what's the appropriate dress code for a red carpet event??
11:52 PM - 4 Mar 2017
1
Y.O.
@yojora
All I did was ask Simi to fire her stylist before she talks about winning a grammy. Next thing she blocked me. Pot of beans life
11:51 PM - 4 Mar 2017
Patience
@luciouspeanut
Simi Finally Speaks
Lol. If you take this energy and invest it in ur life sweetie, my needle and thread dress won't bother you. And I mean well. Like you twitter.com/bintaaaa_/stat…
10:27 PM - 4 Mar 2017
119 101
Simi
@SympLySimi
Funny how it's women that enjoy bashing other women (with good intentions. Lol). If one is comfy n happy, y are u tighting it to ur chest?
10:30 PM - 4 Mar 2017
802 457
Simi
@SympLySimi
And before u say I should ignore, I'm not upset. At all. I just hate to see ppl so worked up abt something that is not stopping my blessings
10:37 PM - 4 Mar 2017
174 138
20h Simi @SympLySimi
Funny how it's women that enjoy bashing other women (with good intentions. Lol). If one is comfy n happy, y are u tighting it to ur chest?
Simi
@SympLySimi
Pray that my music breaks the norm and I become a better artist and win Grammies...cos I pray that you make it in life. All Love. All God
10:38 PM - 4 Mar 2017
182 160
20h Simi @SympLySimi
Funny how it's women that enjoy bashing other women (with good intentions. Lol). If one is comfy n happy, y are u tighting it to ur chest?
Simi
@SympLySimi