It's the Month of May and You Can't Afford to Miss the New & Amazing Shows on DStv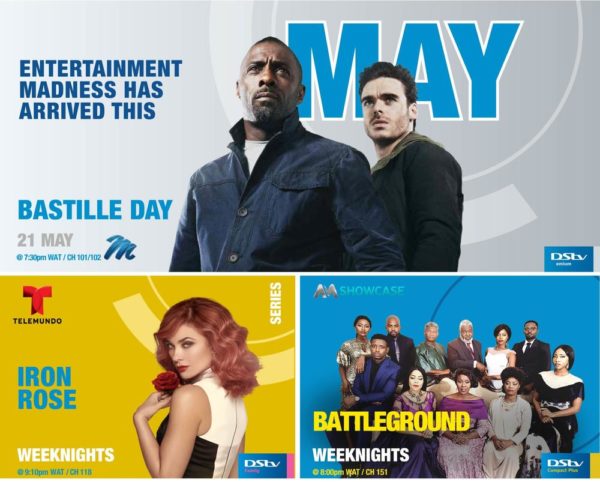 It's the month of May, and there is no better time with DStv.
Now you can enjoy new shows like BATTLEGROUND on Africa Magic Showcase, channel 151 weeknights at 8pm or watch revenge and love play out on IRON ROSE on Telemundo, Channel 118 at 9:10pm. Won't that be fun?
On Sunday,
May 21st, Harry Bosch the policeman will arrest your attention with season 3 of the drama Bosch on Universal. Lovers of action movies will also not be disappointed when they see BASTILLE DAY on M-Net.
Football lovers should not feel left out as the FA cup final clash between Arsenal & Chelsea will be live on SuperSport Select 2, channel 234 to all subscribers on
May 27th at 5:30pm.
And that's just the tip of the iceberg! So make sure you stay connected to DStv, and get the best of sports, drama, music, comedy – you name it!
Get more on DStv and feel every moment
www.dstv.com
—————————————————————————————————————–
Sponsored Content